World-Wide Missions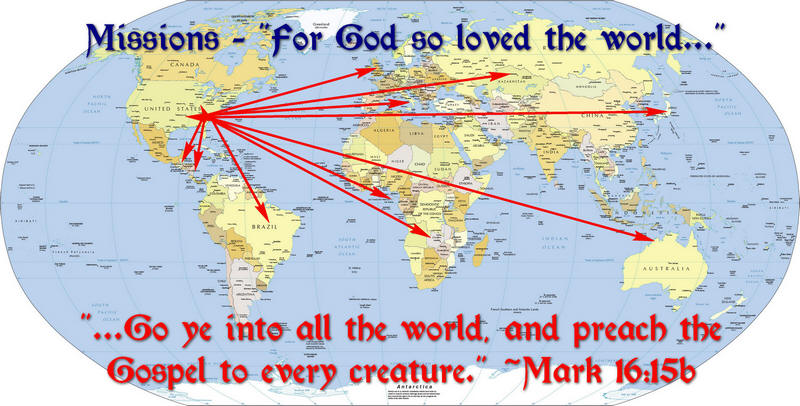 We believe in supporting missionaries that are spreading the Gospel message throughout the world.
We do not publicize the missionaries that we support. We are not currently taking on any new missions.
---
Door-To-Door Soul Winning and Visitation
We strive to share the gospel of Jesus Christ with our community as we are able. We have select dates of organized soul-winning, inquire at the Church if you are interested. Of course, individual soul-winning is encouraged and performed by members of our Church throughout the week.
"And he said unto them, Go ye into all the world, and preach the gospel to every creature." Mark 16:15